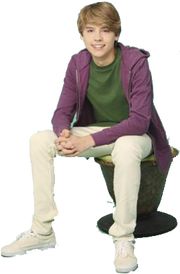 Welcome to the S.S. Tipton! Here you can find info on the special pages around the wiki!
Sonic Boom is where you can read all of the rules, such as no eating in the store. This should be the first place you stop by!
Crusty's is the chat on the wiki! Want to talk with fellow Disney fans? You should stop here! Make sure you don't troll though, or you can get banned!
The A.N.T. Farm is where you can get info about what's going on on the wiki!
See Stan Blog is where you can learn things about topics or just randomly talking!
Fairfield Apartment is the meeting place for the admins and ChatMods of the wiki. If you aren't an admin or ChatMod don't stop by, because you can get in big trouble. If you want to be an admin or ChatMod, be a trustworthy contributor and you're sure to be one eventually.
The Duncan Backyard is where you can test out your editing skills and have people tell you what you need to improve on!